Welcome
Enrolled agents (EAs) are America's Tax Experts. EAs are the only federally licensed tax preparers who also have unlimited rights to represent taxpayers before the IRS.
Enrolled Agents (EAs) are tax practitioners with technical expertise in taxation and are fully authorized to represent taxpayers before all administrative levels of Internal Revenue Service the (IRS) including audits, collections and appeals. All enrolled agents must pass an exam to use this designation and must also update their skills every year.
There are many issues that can arise between taxpayers and the IRS. If you are facing an audit, lien, or wage garnishment your future and reputation are at stake and you should take immediate action. But going it alone can be a time-consuming nightmare and sometimes result in a worse outcome. Our associates are uniquely qualified to resolve your tax problems and represent your best interests before the IRS and other tax authorities.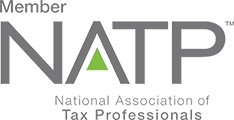 Tax Savings & Solutions
Our tax experts have the skills and know-how to make sure you meet all your tax obligations without paying a penny more than you owe. If you have tax problems, we'll help you resolve them and get a fresh start.
Your Partner in Business
Whether it's helping you comply with tax & accounting standards and rules, or providing objective financial analysis to inform your planning and growth, our business team is ready to guide yours, every step of the way.
Peace of Mind for the Future
Whether it's family financial security or the ongoing growth of your business, long-term success comes only with in-depth analysis and careful planning. We have the knowledge and expertise to set you on a solid path toward your goals, so you can relax.
Send us an email
We welcome your questions and endeavor to respond to email inquiries as soon as we can.